Our UI/UX Design At A Glance
Our web design team will assist you with producing powerful web design that ensures a seamless experience for users as they navigate. We'll start working on your project only after we have a deep understanding of your business requirements to make sure your website will nurture leads and drive conversions.
Entrust our UI/UX design company with creating delightful graphic design for your mobile apps. Our team does a thorough UI/UX research to make sure the user experience and user interface design of your future app will fully meet user expectations
Leverage our UI/UX design expertise to build functional and inspiring web applications. We'll help you create user interface and user experience design that can secure an upbeat first impression and immense customer satisfaction.
Our UI/UX Design Services
First things first, we thoroughly explore the subject area. Be it a site or an application, we must understand its goal, from the basic idea, to the tiniest trivia. Since customers know their businesses best, we arrange a joint meeting to obtain all the necessary insights firsthand. Then sketch the draft concept. Our designers have the soul of artists. We are here to assist you to create unique custom designs for your product.
After exploring the context, we examine the competition and user needs. By analyzing the existing products, we study what the users are familiar with and find out how to develop better user experience. Then we evaluate trends and industry standards, sketch and critically compare various solutions to determine the best fitting.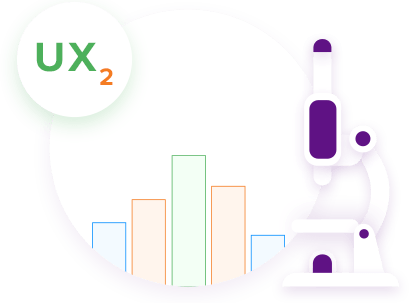 When the approach is established, we hone it. We categorize the content into blocks, determine the relationships between them, and visualize the architecture. Using sitemap, we ensure that users will be able to intuitively complete their tasks with minimum effort regardless of what UI part they'll be using.
After approving the logic, we outline the interface elements. Our UX designers and developers draw wireframes to specify what each page or screen will contain. Then customers and us test the structure and visual hierarchy to approve solid functional backbone for the final design.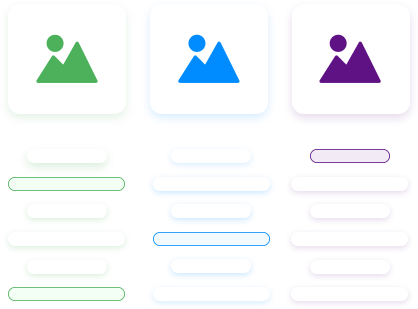 We create an interactive prototype to test if the navigation and layout are comfortable for users. We use and test this prototype to fit diverse interaction scenarios, update and simplify. Is this the best way? Can it be improved? The process iterates until the answer is "yes" and we've achieved seamless performance.
Attractiveness is the icing on our design cake. We check out hot trends and styles to create appealing and recognizable image. So that design complements and illuminates the customer's brand. We carefully select colors, fonts, style to turn the concept into pixel-perfection. That's why our UI design and development makes the site or app look and feel great.