Get things done with your
team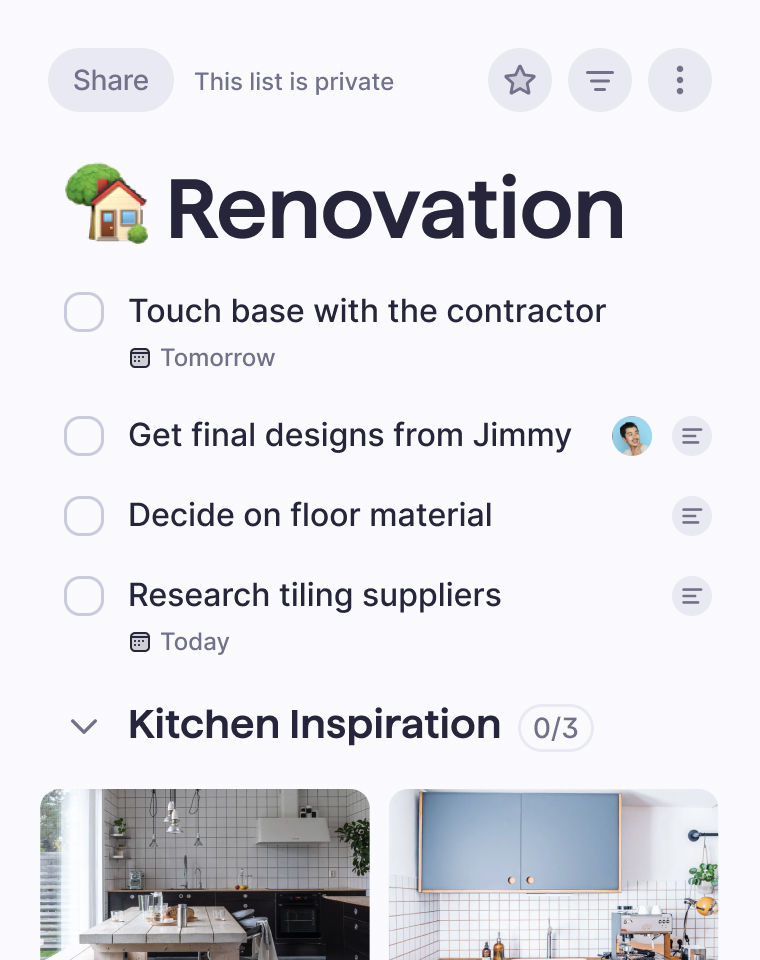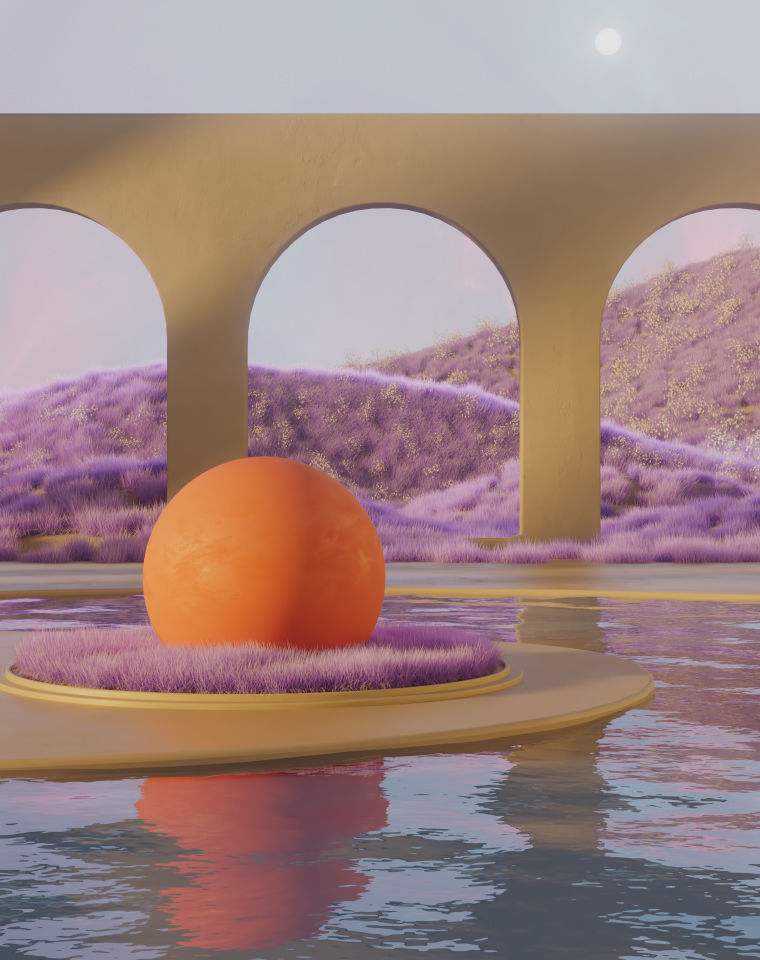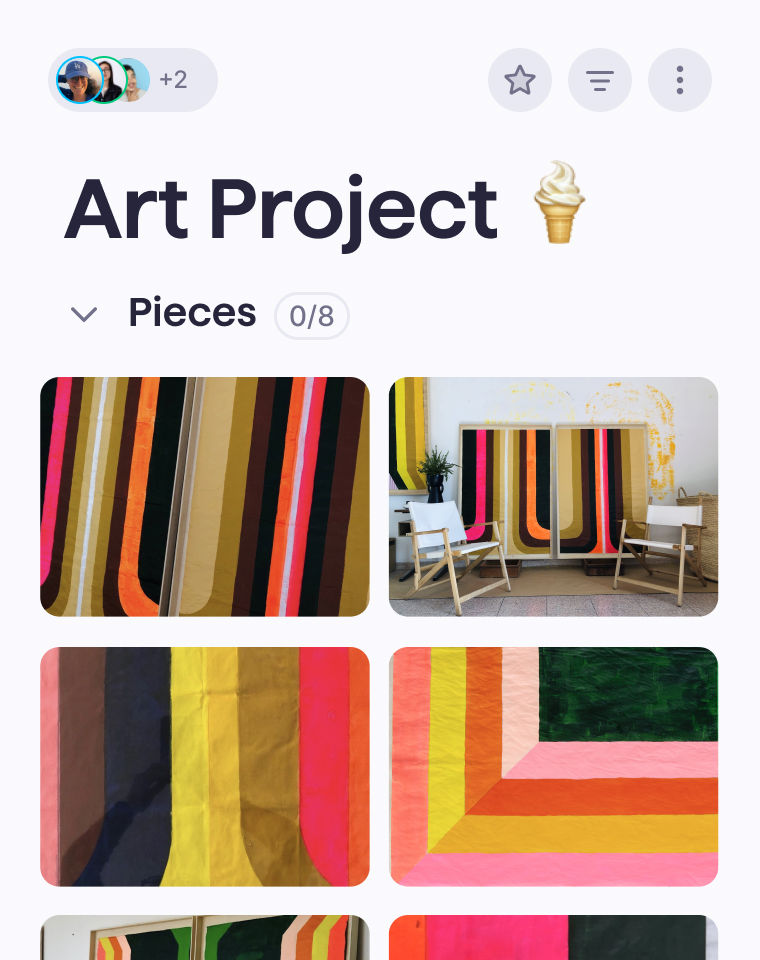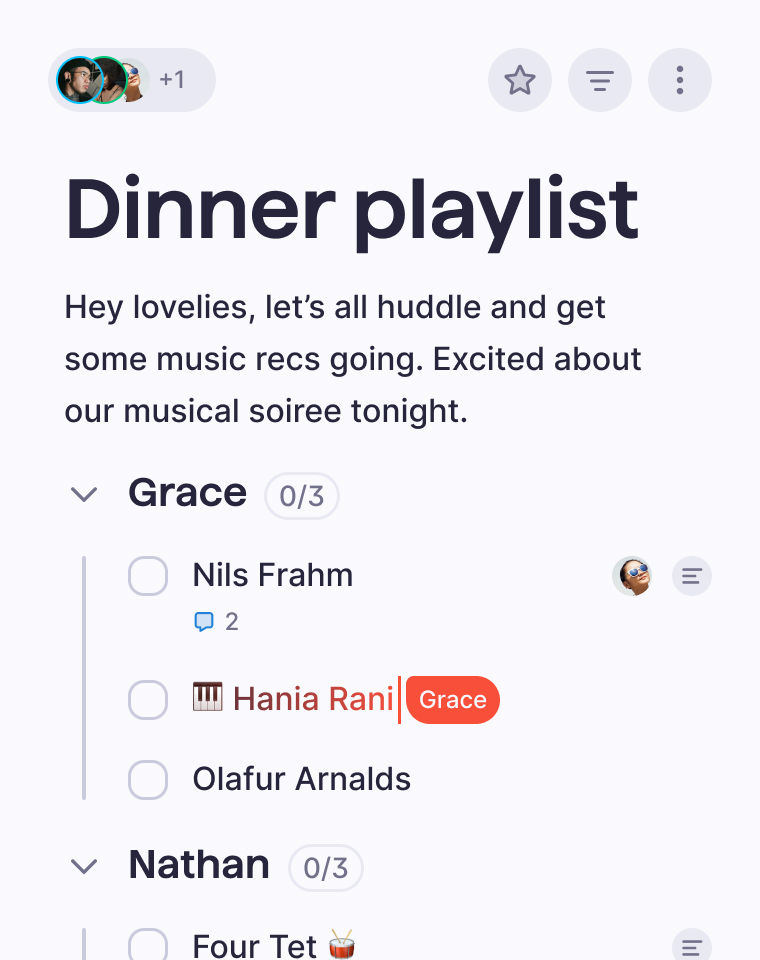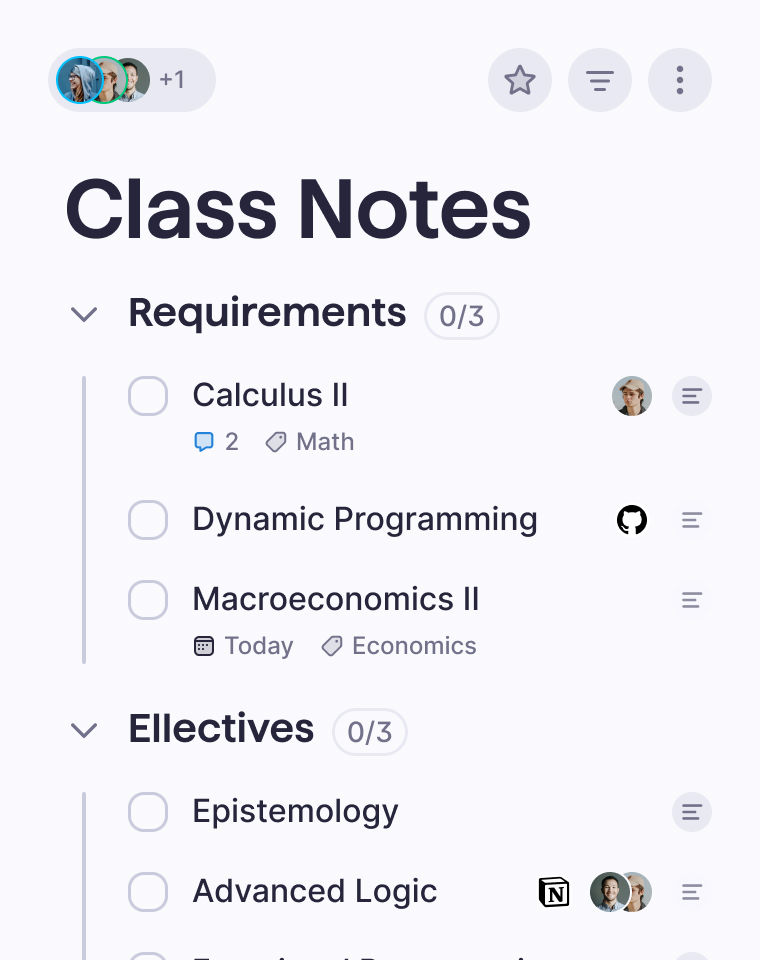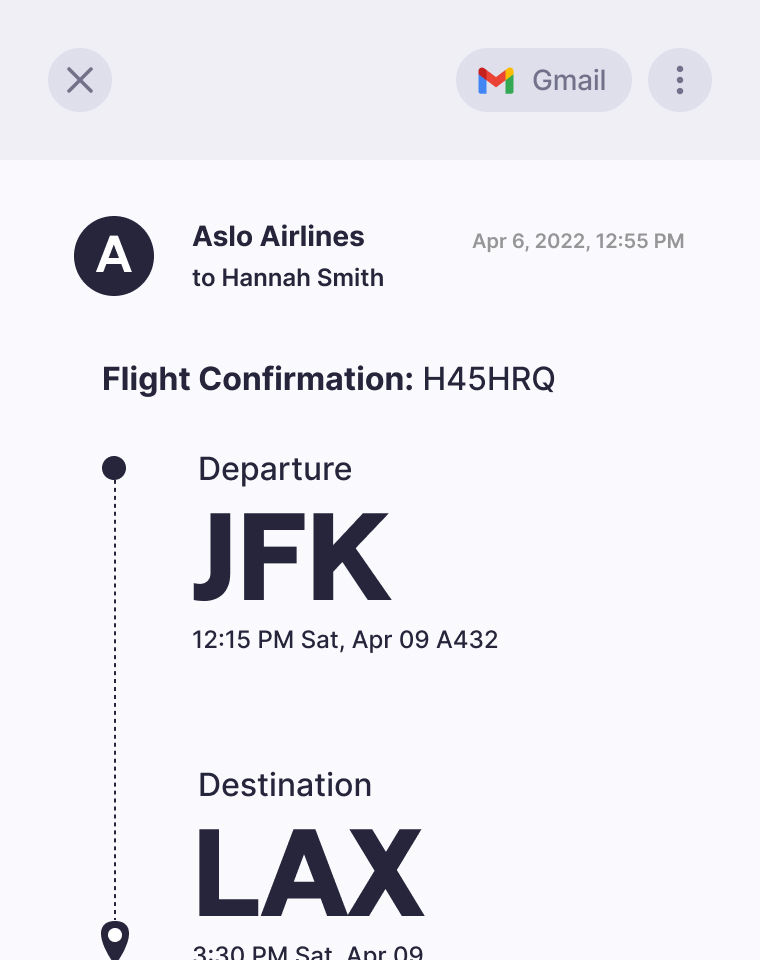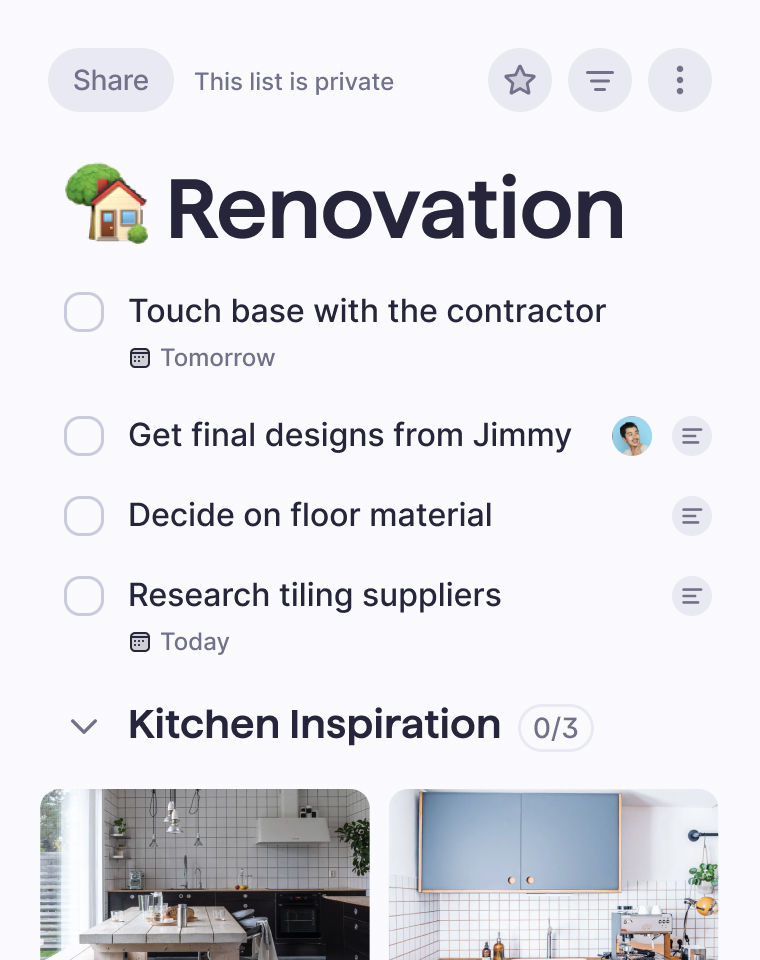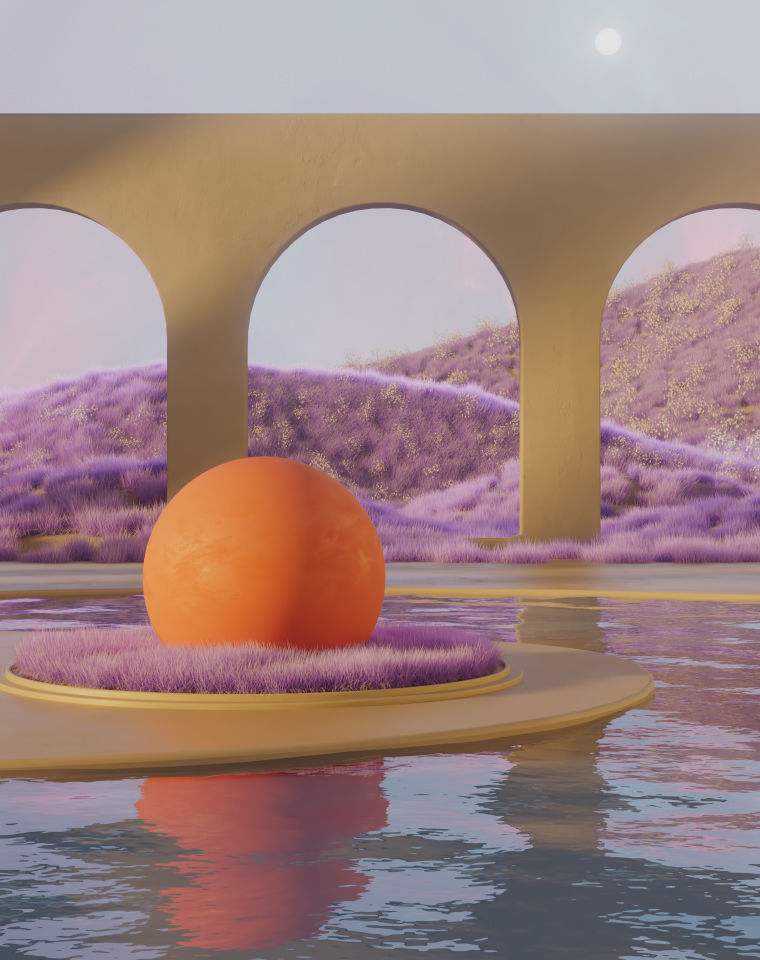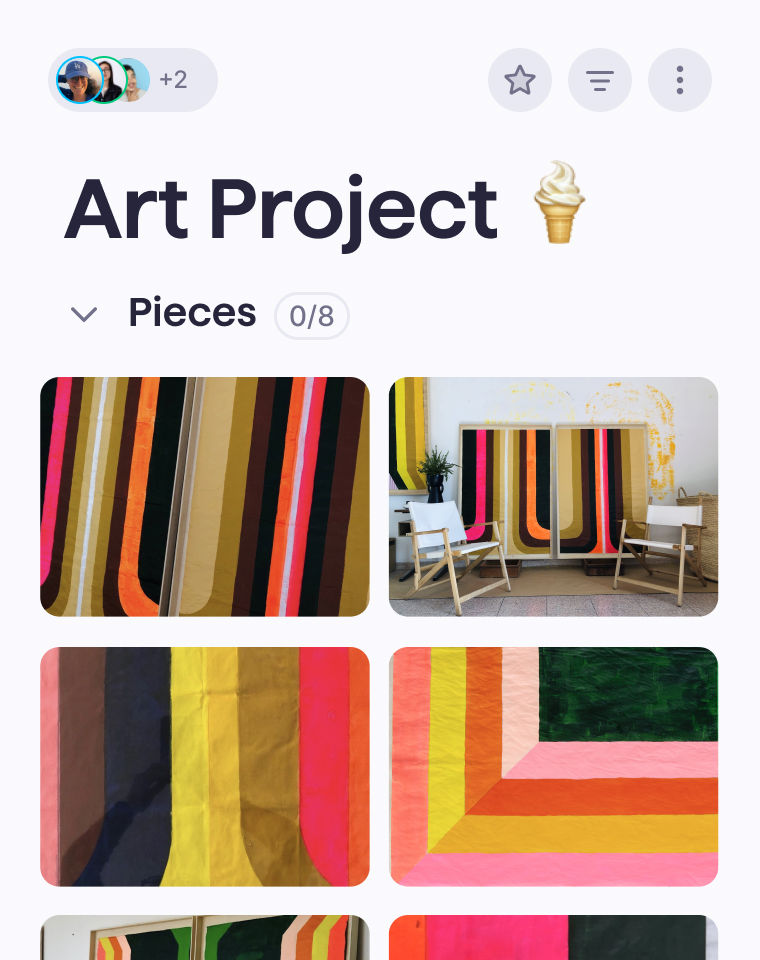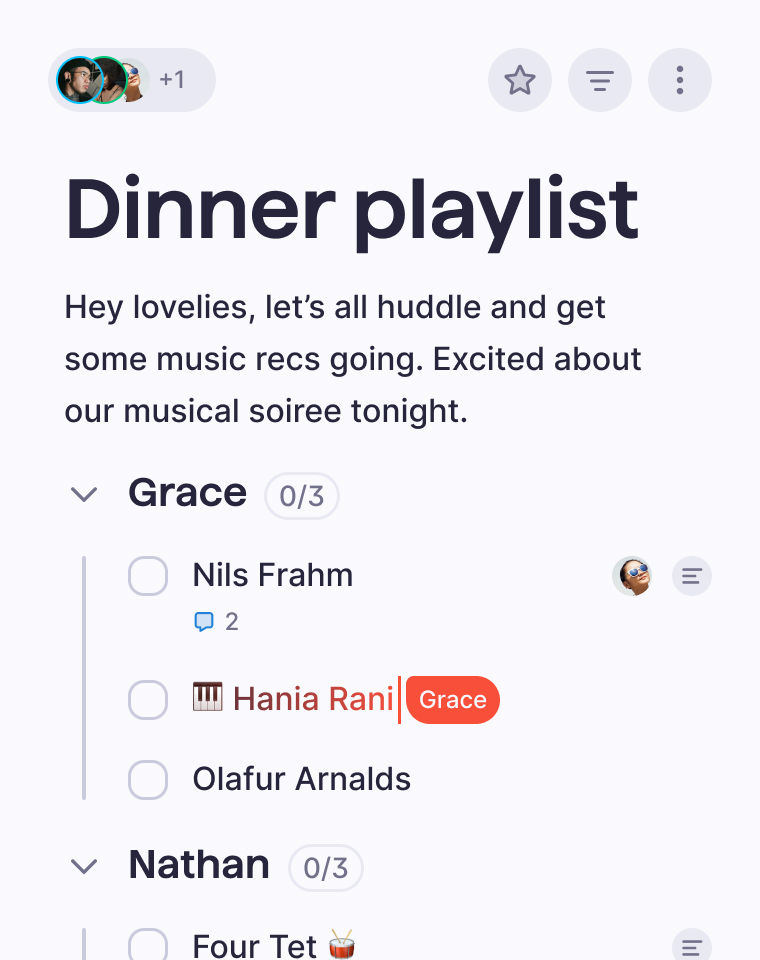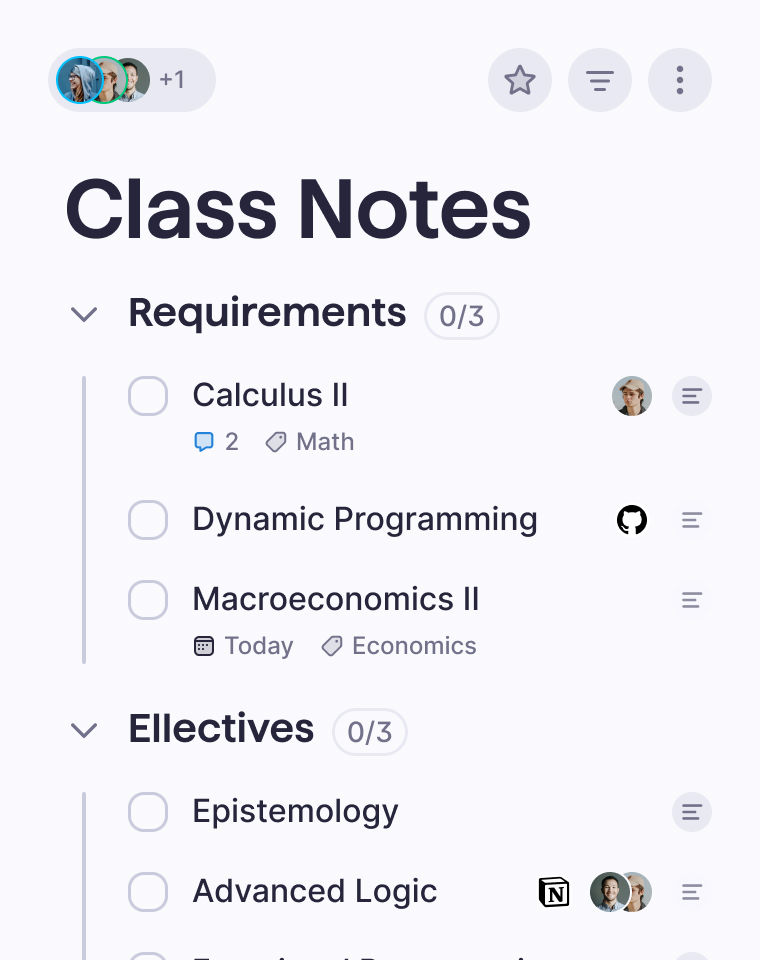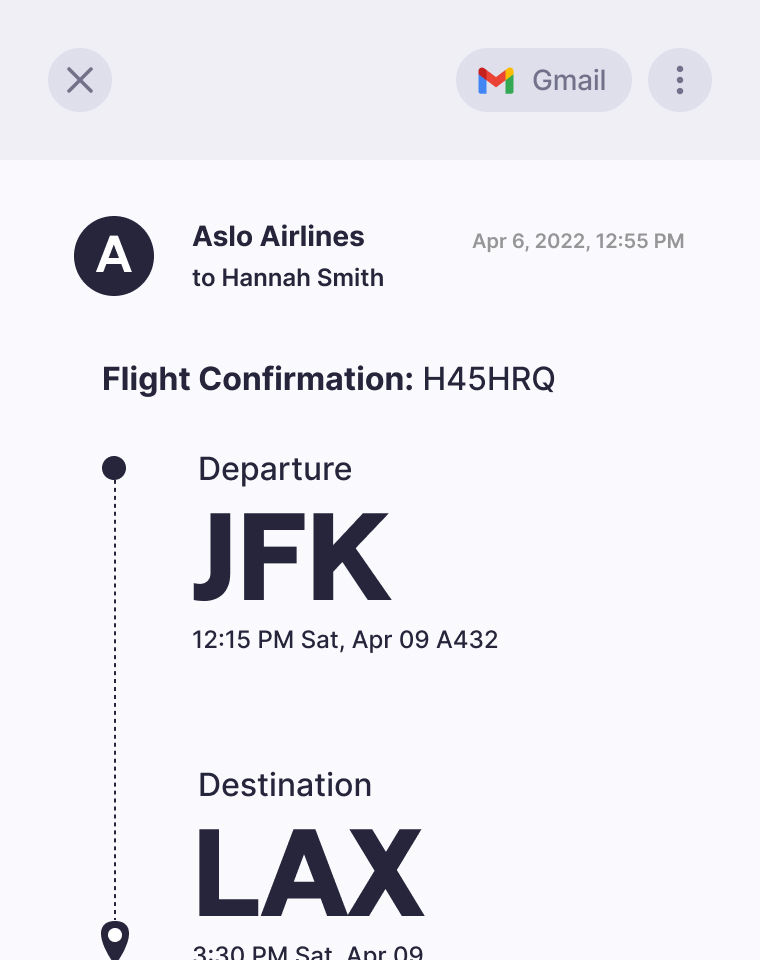 Get things done with your
team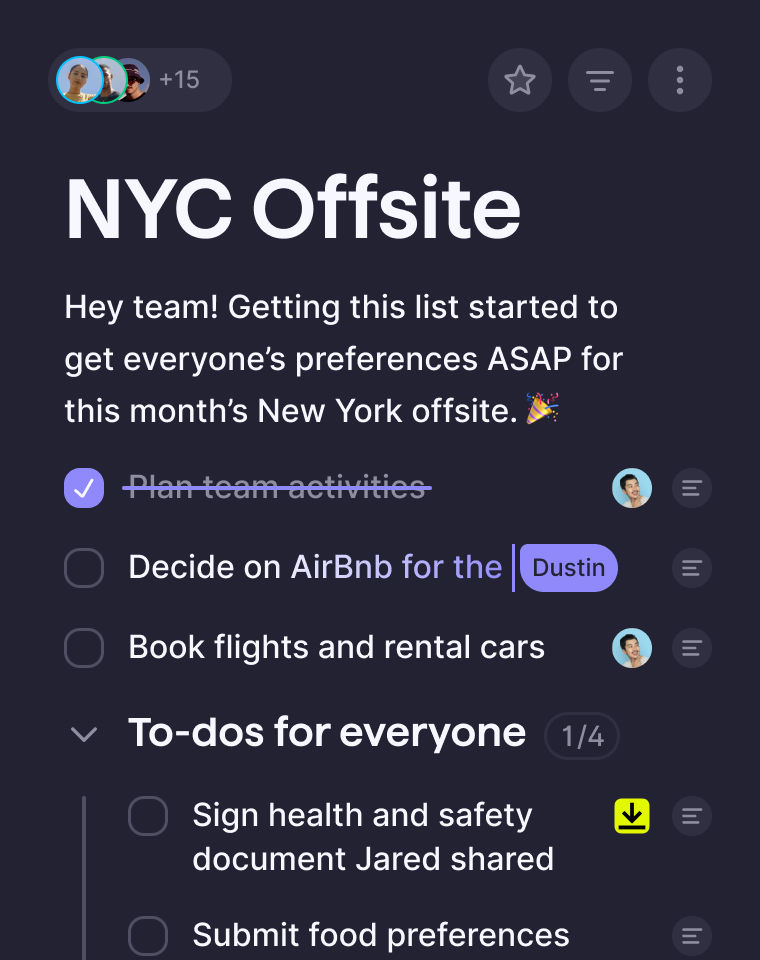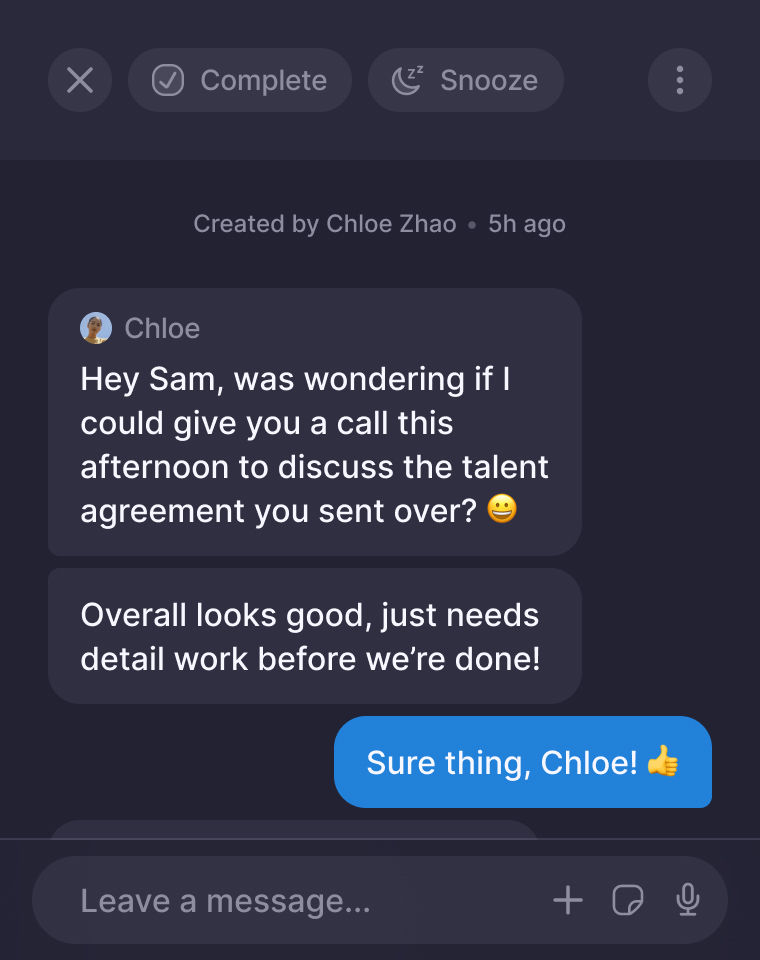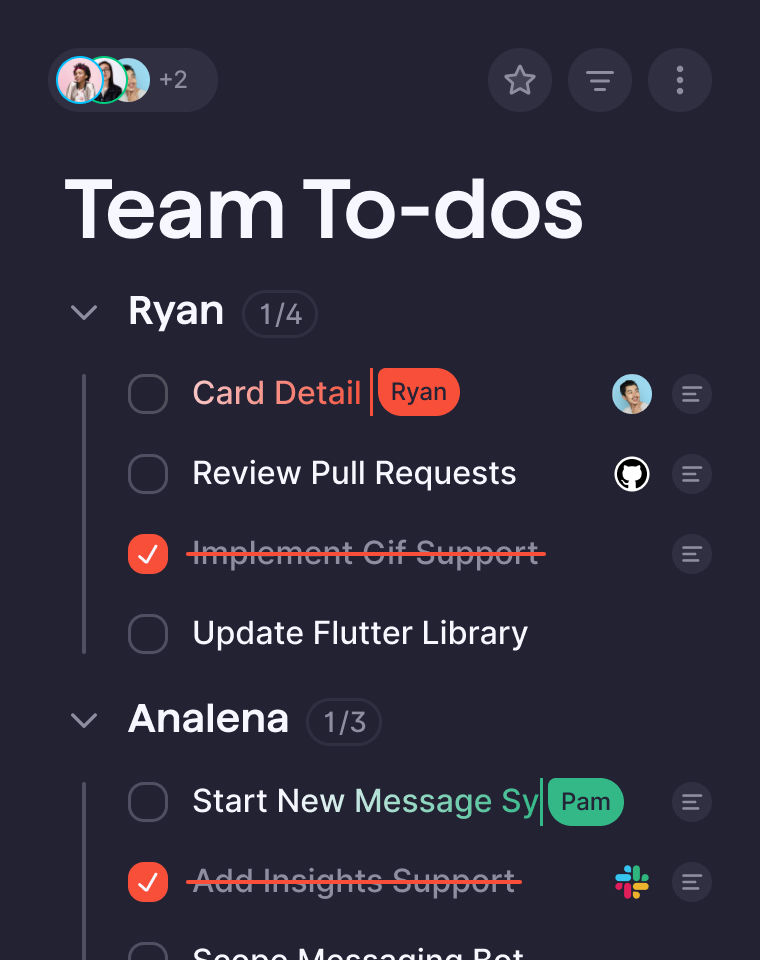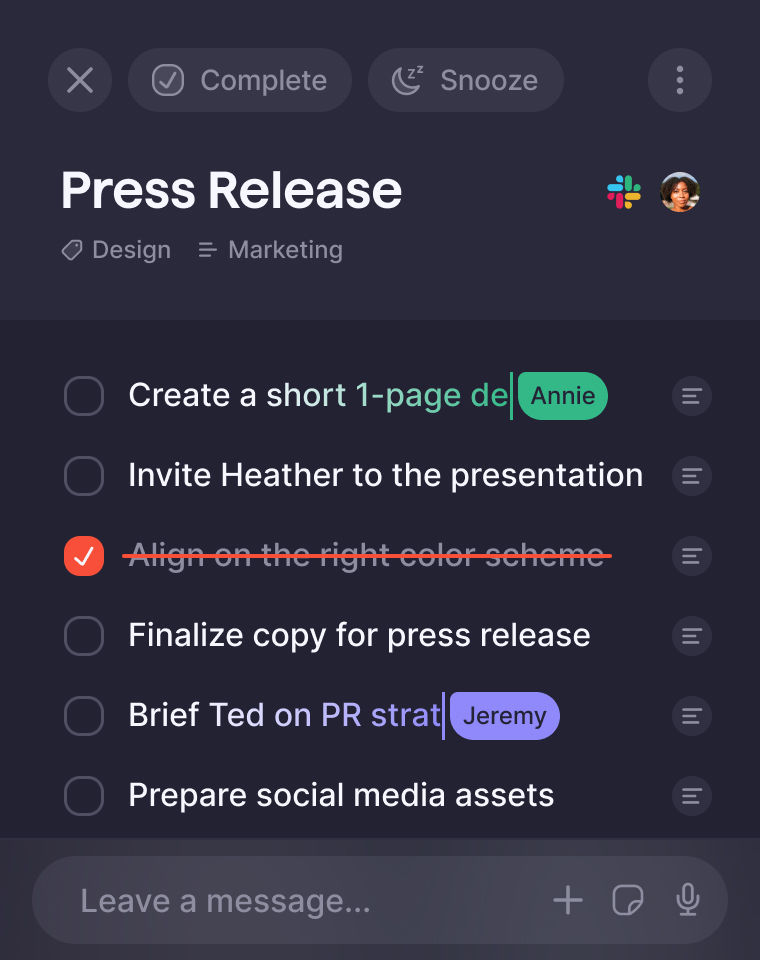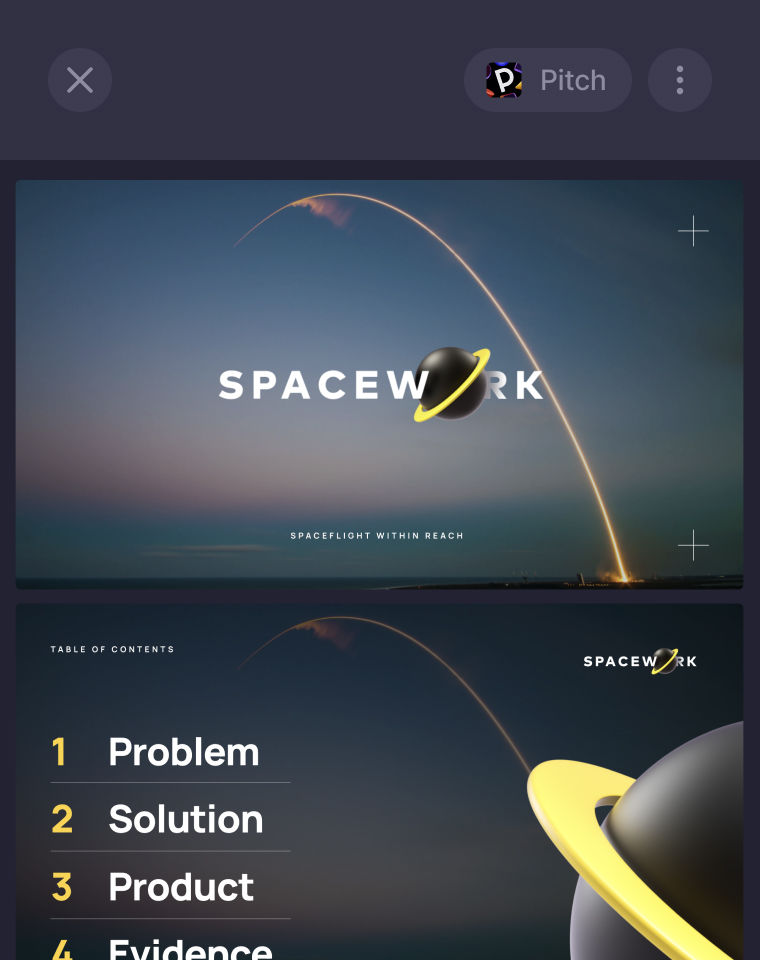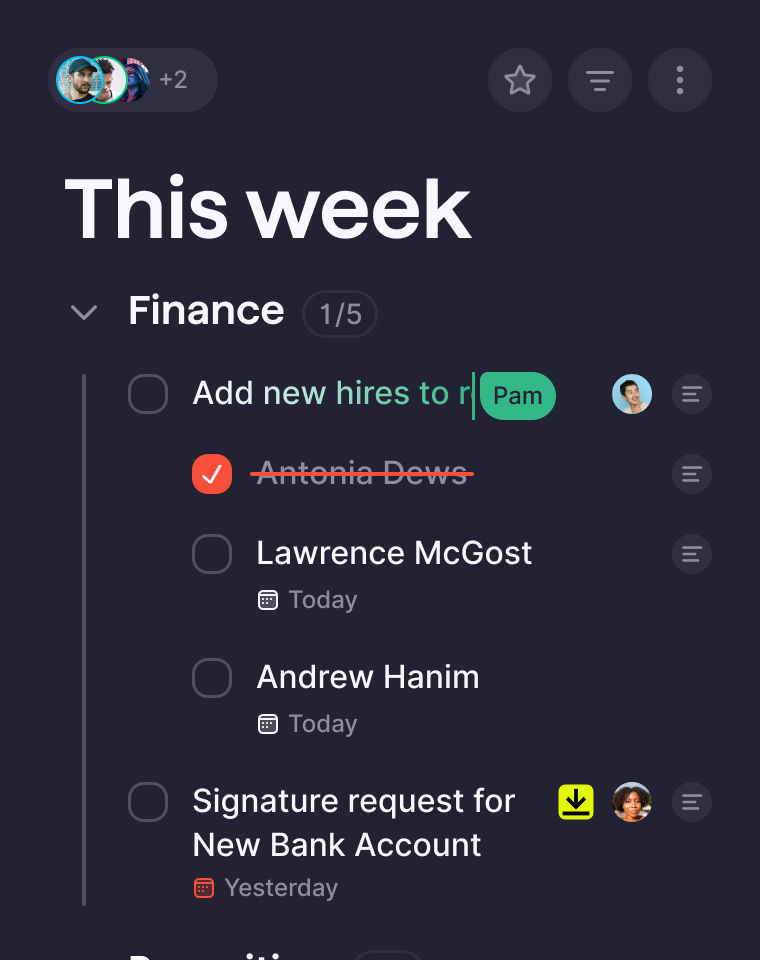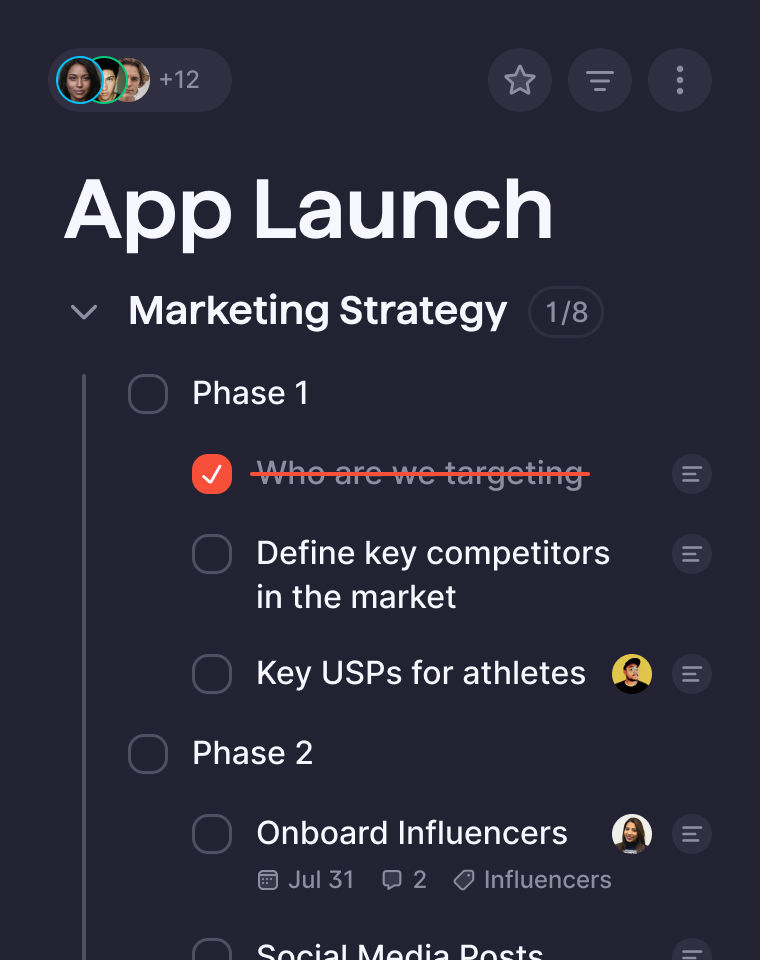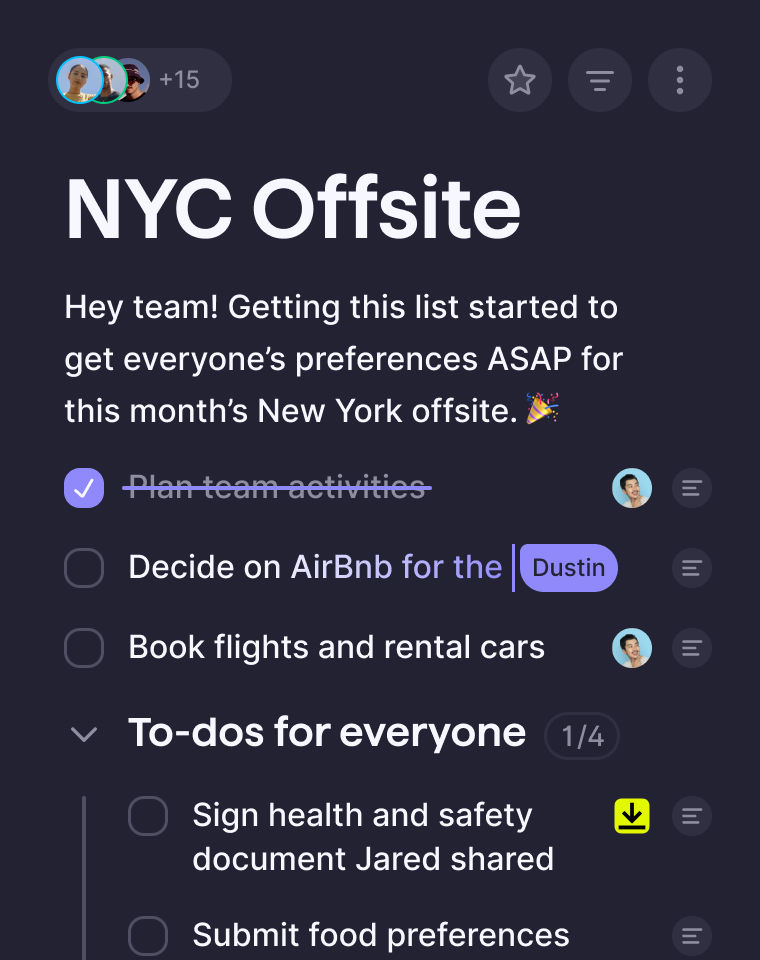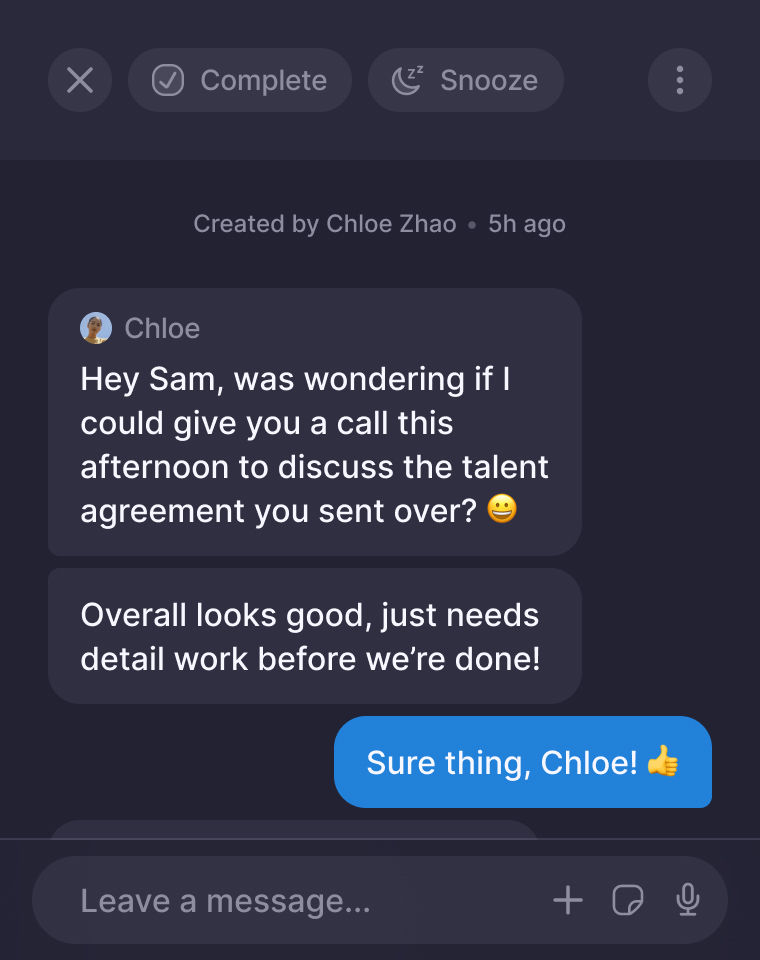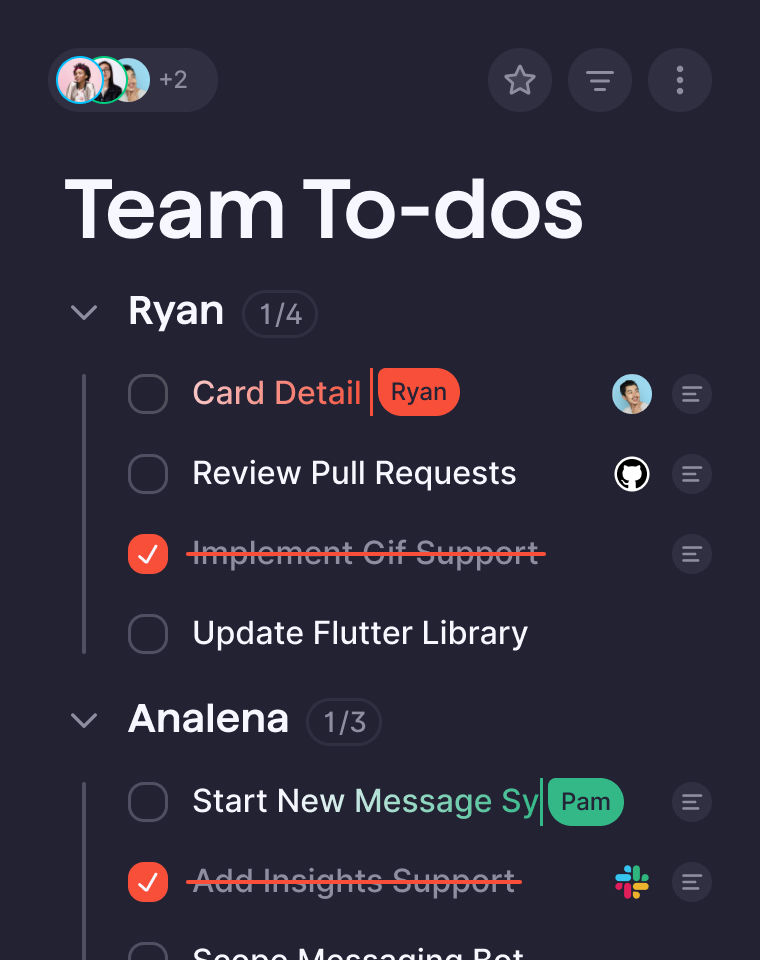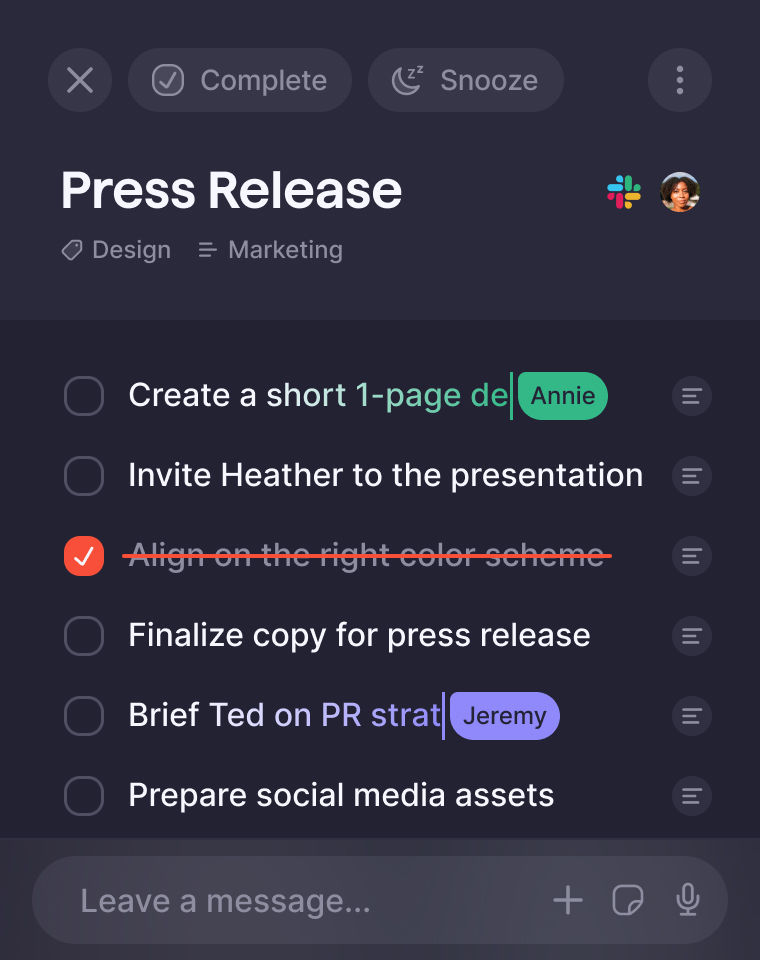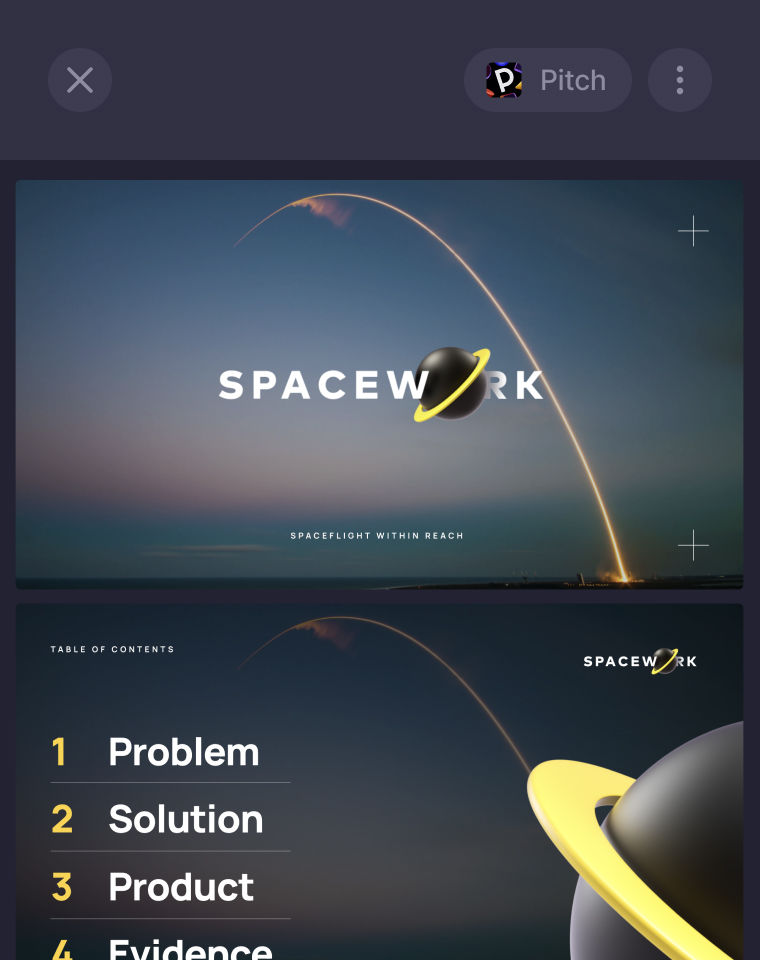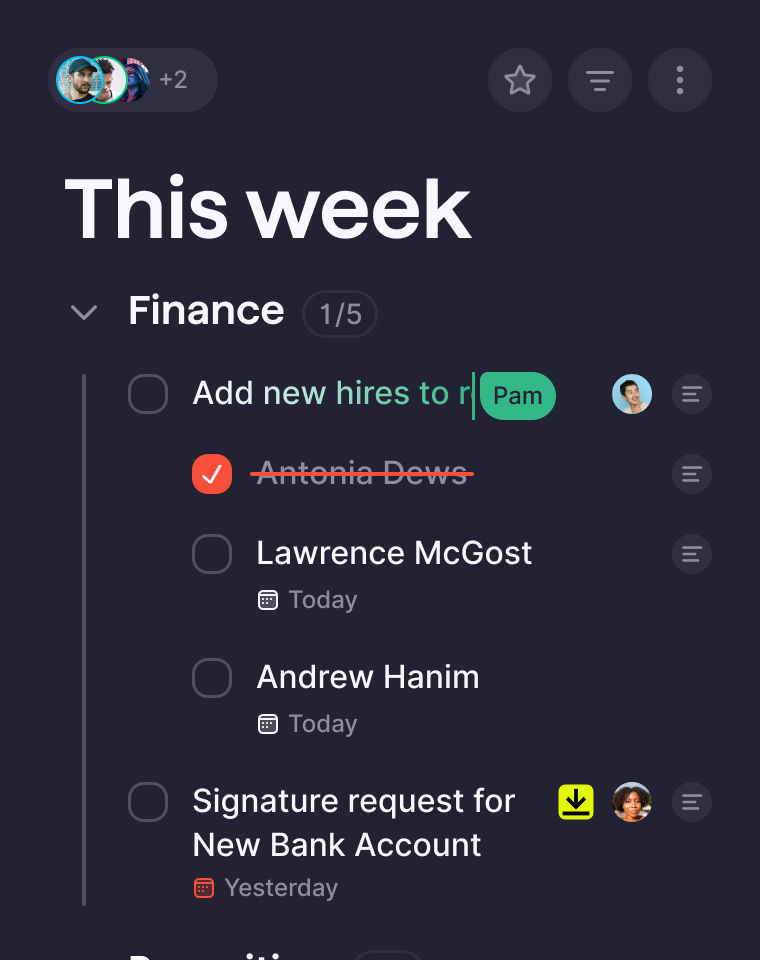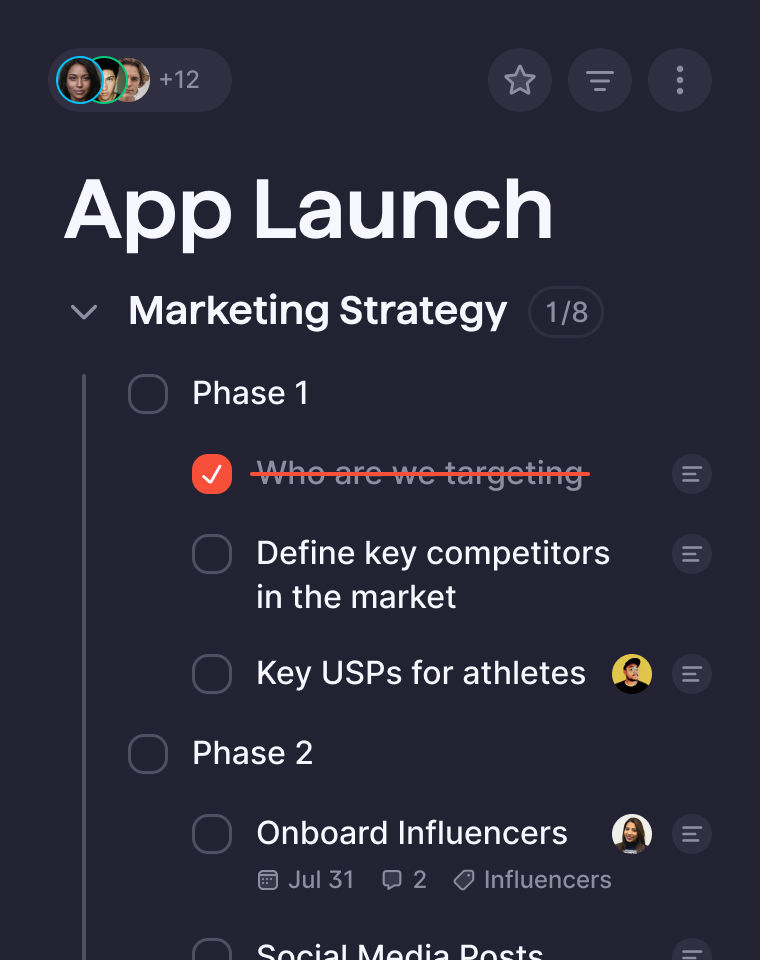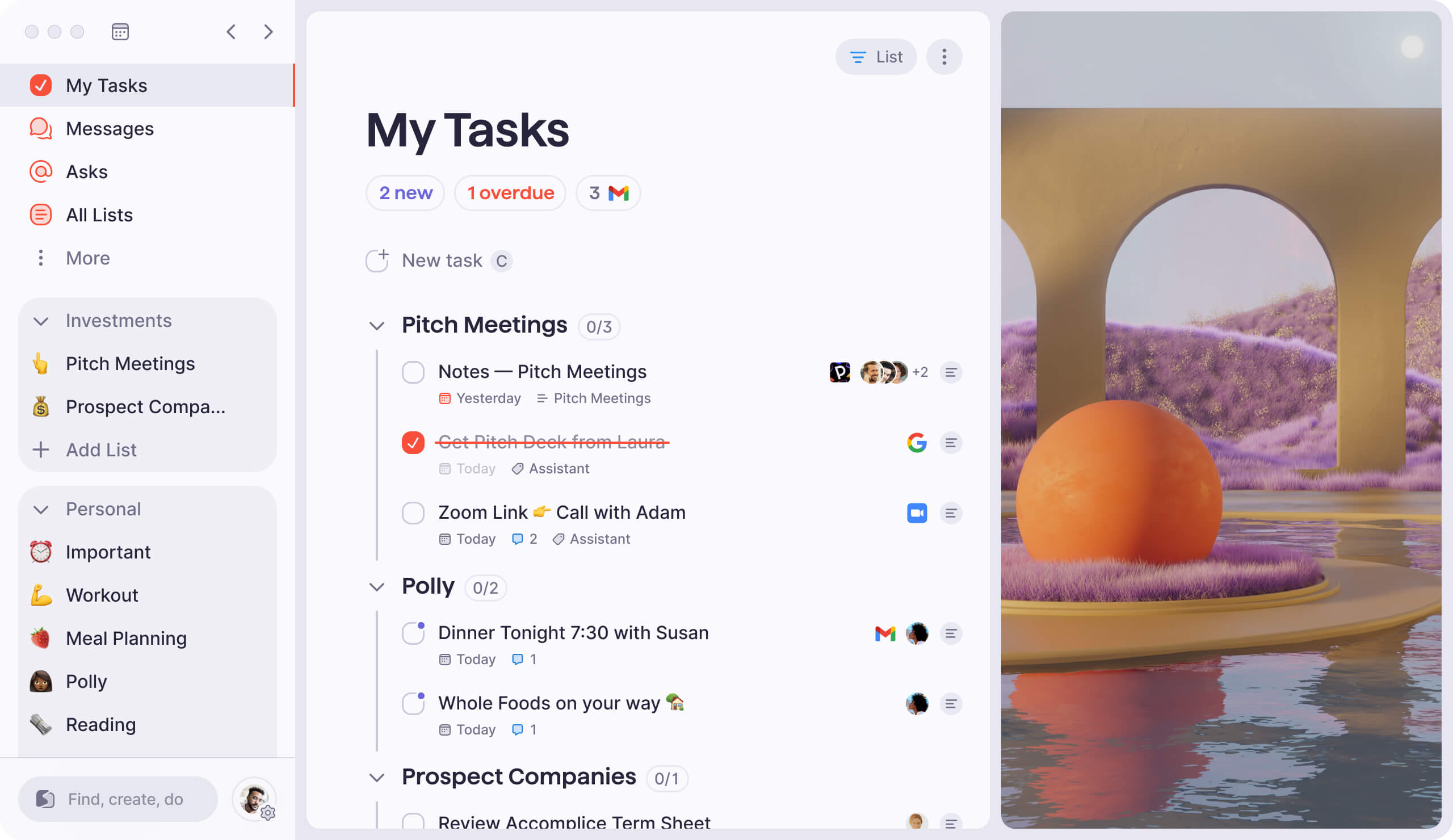 Multiplayer

in real time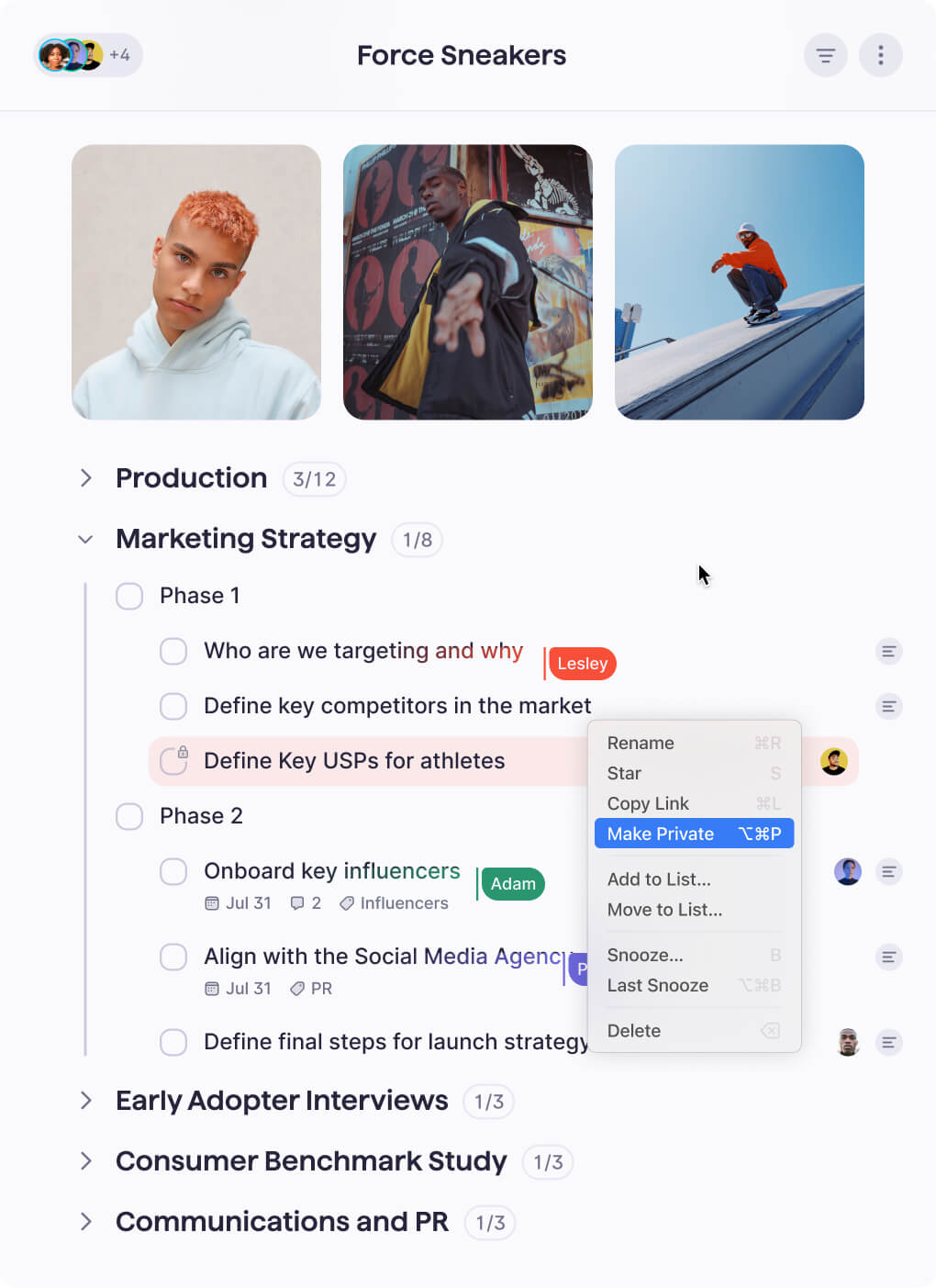 Plan and organize anything





... and much more
Snooze tasks
Busy? Need a moment? Something urgent came up? Snooze a task so you can return to it at a later time, in another place, or in a better headspace.
Soon
Focus mode
Do away with the superfluous and hone in on what matters; Focus mode removes distractions so you can work smarter and harder.
Soon
Calendar view
Time block tasks across projects directly on your calendar to level up your focus and get a quick overview of what's important.
Soon
Create via email
Never overlook another to-do item in your email again — star items in your inbox to automatically convert them into tasks on Superlist.
Soon
Group assignment
Easily share individual tasks with multiple people in a few simple clicks.
Soon
Nudges as reminders
When deadlines are approaching and you're waiting on work from your team, send a friendly reminder to help move things along.
Soon
Customizable app
Color your app, add cover images to projects, and effortlessly dim the lights to dark mode when it's time to wind down.
Soon
Large projects
Superlist is designed to look simple, friendly, and approachable. But don't let that fool you; the ability to nest tasks infinitely means it's perfectly capable of handling all your big, bold projects.
Soon
Cross platform
You're on a Mac, but your partner is on Windows? Your phone is an Android, but they have an iPhone? No biggie; Superlist has cross-platform compatibility to make collaborating a breeze.
Soon
Private and secure
Your ideas and intellectual property are all safe with Superlist. Our security engineers work tirelessly to ensure maximum, European-grade privacy and security.
Soon